By  Chester McConnell, Whooping Crane Conservation Association
Whooping crane aerial census surveys were completed a second time on Aransas Refuge in February. But analysis of  the information is not yet complete. According to refuge officials the February aerial survey has had some challenges due to weather but they are continuing their efforts. The updated census information will be posted on the website as soon as it becomes available. Meanwhile the interested public must rely on the January survey information that indicated the population of cranes to be 245 individuals. Aransas officials caution that this number does not reflect whooping cranes outside the survey area, including those that have dispersed. Whooping crane biologist and many thousands of whooper followers have been hoping for a total population count of 300 this year.
The unusual warm weather and extreme drought conditions in Texas are believed to be a primary cause for the dispersal of whooping cranes this year. Normally the birds remain mostly on Aransas National Wildlife Refuge during winter months with a few moving to nearby suitable locations. This year, however the whoopers are ranging further out from the refuge with some as far north as Nebraska. Citizen observation reports made to the Whooping Crane Conservation Association detected whoopers in Nebraska, Kansas, Oklahoma and eight counties in Texas.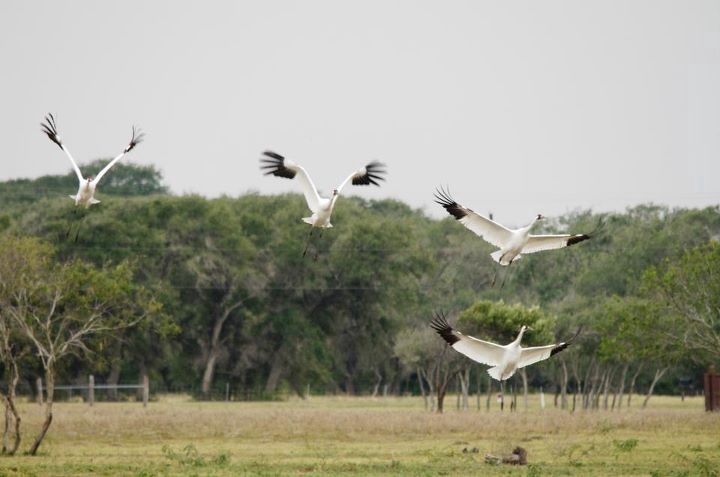 Figure 1. Whooping cranesmaking use on private land in Texas.
Some good news is that, as of February 29, the precipitation totals for Aransas, TX are 3.75 inches. Also, heavy rains north of the Aransas Refuge brought much fresh water downstream to the bays and estuaries near the refuge.  Salinity levels in San Antonio Bay are recorded as 20.4 parts per thousand. Salinity levels have dropped due to recent freshwater inflows from rain in Central Texas, as well as localized rainfall.
Since the last Aransas Refuge update, the refuge has conducted additional prescribed burns bringing the total to 10,852 acres of habitat. The whooping cranes have been observed eating the roasted acorns and other food sources. There are still approximately 1,110 acres planned for the remaining whooping crane season. The refuge had originally hoped to burn approximately 14,200 acres but weather conditions prevented firefighters from safely and effectively conducting the prescribed burns to help alleviate low food sources for the cranes.